Creating an estate plan is important for everyone. If you have assets, a business, or children, having an estate plan in place will give you peace of mind. KLG Estate Planning & Probate Attorneys specializes in all aspects of estate planning. The KLG office is located at 342 North Main Street in Andover, Massachusetts 01810. The Town of Andover is located in Essex County in the northeastern part of Massachusetts. While our law office is located in Andover, Massachusetts, our attorneys offer legal assistance in estate planning to individuals and families across Massachusetts.
What We Do
As estate planning attorneys, we help you plan for the management and distribution of your estate during your lifetime and after death.The estate planning landscape can be complex and confusing, and we can show you how to take the right steps for you and those you love.
Our team will create the necessary documents needed to achieve your goals. These documents usually include a will, a health care directive, and a power of attorney. We can also discuss more complex needs, such as a trust, planning for long-term care, and other issues. When a significant life event occurs – such as the birth of a child, marriage, or divorce – we can amend your will and other estate documents to adjust to these changes.
See our Estate Planning Checklist for more information.
We can help you understand your options so that you can make the best choices for you and our family. KLG 's goal is to protect your family, your assets, and your legacy.
The attorney team of Carah Kiley, Thomas Kiley, Jr., and Thomas Kiley, Sr. are experienced estate planning attorneys in Andover, Massachusetts, who will work with you to clarify your needs and ensure your estate planning needs are handled. Our attorneys provide legal services in the practice areas of Estate Planning, Probate, Wealth Preservation, Trust Administration, and Trust and Estate Litigation.
With more than 40 years of legal experience, our attorneys have been honored with prestigious legal credentials, including Super Lawyers, Super Lawyers Rising Stars, 40 Under 40, and National Trial Lawyers Association, and have been rated highly on Avvo and Martindale-Hubbell, two premier lawyer ratings services.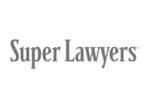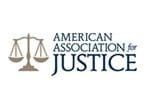 Estate Planning Attorney Serving Andover, Massachusetts
Need more information, have questions on estate planning, or ready to create your plan?
Call us at 978.788.9142 or fill out the online form to receive a complimentary 30-minute consultation.