KLG Estate Planning & Probate Attorneys provide legal services in the areas of Estate Planning, Probate, Wealth Preservation, Trust Administration and Trust & Estate Litigation in the State of New Hampshire and surrounding areas. Our primary goal is to provide high-quality legal services in a timely and efficient manner. With more than 40 years of legal experience, the attorneys at KLG understand the importance of supporting families.
Nobody knows for sure what the future holds, but it's always smart to take steps today to prepare for anything unexpected.
Estate Planning in New Hampshire
In New Hampshire, you can create a living trust to avoid probate for virtually any asset you own – real estate, bank accounts, vehicles, and so on. At your death, your successor trustee will be able to transfer the assets to the trust beneficiaries without probate court proceedings. Therefore, it's well worth taking time to ensure that trustees are appointed, executors are identified and healthcare wishes are understood in order to avoid any unfavorable experiences, and expenses, for you and your loved ones.
At KLG, we help protect the lasting legacies that families in New Hampshire have built over time, preventing the destruction or misuse of generational assets. KLG estate planning attorneys want to ensure that you and your family have everything you need to legally protect the home, possessions and assets you've built throughout your life. Our attorneys have been practicing law in New Hampshire for decades, and are fully aware of the most effective planning tactics to meet the needs of your family.
A well-implemented estate plan helps protect your family and your property when you die or become incapacitated. Our estate planning lawyers draft wills, trusts, powers of attorney and various other estate planning documents that meet your specific needs and goals. We work hard to protect assets and transfer assets efficiently and confidentially. 
Read our ultimate guide, Estate Planning Checklist, and our blog articles for tips, strategies and estate planning mistakes to avoid.
Estate and Inheritance Tax in New Hampshire
In New Hampshire, there is no state estate tax, regardless of the size of your estate. However, the federal government estate tax does apply. Under the newly-passed federal tax law, the federal exemption from estate taxes is $11.4 million per person or $22.8 million for a married couple. Married couples can use both of their exemptions on their estate when the second spouse dies, as the federal estate tax exemption is transferable. If you are over the federal exemption amount, then New Hampshire offers progressive credit shelter and asset protection trust structures that can provide additional safeguards for your assets.
Why Choose Our Estate Planning Attorneys
Wills, trusts and other estate planning documents can be confusing and complicated. Using do-it-yourself (DIY) estate planning tools is very risky and can cause more harm than good in a real-world scenario. Let the experienced and knowledgeable estate planning attorneys at KLG Estate Planning & Probate Attorneys draft documents you understand and will best suit your needs. What sets us apart from other estate planning law firms?
We put our clients first. Our attorneys have delivered quality legal services with excellent results for more than 40 years.

We specialize in the estate planning process, and our goal as estate planning attorneys is to avoid unnecessary family disputes and in-fighting by drafting clear and concise estate planning documents – wills, trusts, powers of attorney, etc. – that accurately state your intent with regard to people and property.

Our lawyers know the legal system and the community. When you approach us with your legal matter, we know the people, the legal processes, the government entities and the communities involved.

We understand that estate planning is an investment, and we offer many different options to make the process affordable for all.

Our attorneys are named in prestigious legal listings such as Super Lawyers, Super Lawyers Rising Stars, 40 Under 40, Avvo and National Trial Lawyers Association.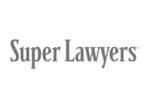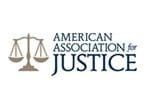 How to Get Started
You may call us at 603.766.1933 or fill out the form to receive a complimentary 30-minute consultation with one of our attorneys to get the process started. You know estate planning is important, and our qualified estate planning attorneys will walk you through the process and help you make decisions that are right for you and your family. If you already have an estate plan in place, you should review and update your plan every 5 to 7 years, or whenever you have significant family and financial changes in your life, including changes in marital status, new children, etc.
Contact us today to get started.